Featured: Traditional Meets Trendy Wedding, Stitch & Tie
Intimate, small weddings have always been our favorites, here at CHOF (even before COVID-19!) They allow you to splurge a little, whether it be on your dream florals or a fancy tuxedo for your groom that you might not have been able to do otherwise. It allows you to incorporate more meaningful details and enjoy your day. Stitch & Tie, having been in business since 1974, know a thing or two about sophistication. Their feature, Traditional Meets Trendy Wedding, reminds us of how special these smaller weddings can be with the stunning film photos by Los Angeles based Savan Photography. We chose the gold metal Lomita Lita Compote and clear glass Blakely Boutique budvases from our Atlanta vase inventory because they easily highlight the flowers. And the groom's wear really brings the the floral composition of spring peonies, hellebores, Japanese sweet peas, tulips, Ecuadorian Rosaprima roses and butterfly ranunculus to life, with the show stopper being the little white American Grown Certified Campanella we picked up from a south Georgia farm, Wilmor in Metter. I mean those little white flowers are EVERYTHING! 
I'm sharing an excerpt below. Check out the full feature for real dose of pretty! 
Best, 
CGH
TRADITIONAL MEETS TRENDY WEDDING
9 / 13 / 18 | INSPIRATIONAL PHOTO SHOOTS
Menswear Style: Black Carrera Tuxedo by Savvi with a black bow tie
What happens when traditional meets trendy?  Well, they fall in love and live happily ever after, duh.  Besides that though, they also create this stunning wedding shoot at the one and only Taylor Grady House in Athens, GA.  With a setting like this you have the option for so many colors and themes for your wedding day.  The white brick of the traditional styled architecture creates a perfect backdrop for any theme you are feeling, yet we love how this wedding planner kept the design classic.  Dusty blue is a HUGE trend in the wedding world, you can see it here in the velvet linens, the cake, and other decor.  This color may be trendy now, but how it is styled here will make it a wedding color that will stand the test of time.  Use the color in well executed places.  Just because you pick a wedding color, it does not mean you have to use it every chance you can.  Make your reasons for the color pop with purpose and deliberation.  Otherwise you just have an explosion on one color.   
The bride wore a simple white dress with a fun back detail, again following the traditional meets trendy theme.  The groom wore a black tuxedo, because come on, you can't go wrong with a black tuxedo.  Yet, our Carrera Peak Lapel tuxedo has the subtlest of threading detail on the lapel that again gives in to the trendy theme, it's called a pick-stitch.  I know what you are thinking, "Subtle thread detail, what an amazing idea to bring some fun to my tuxedo!"  See, we told you we knew what you were thinking.  Trust us, this groom's tuxedo is a perfect way to bring some fun to your traditional wedding look.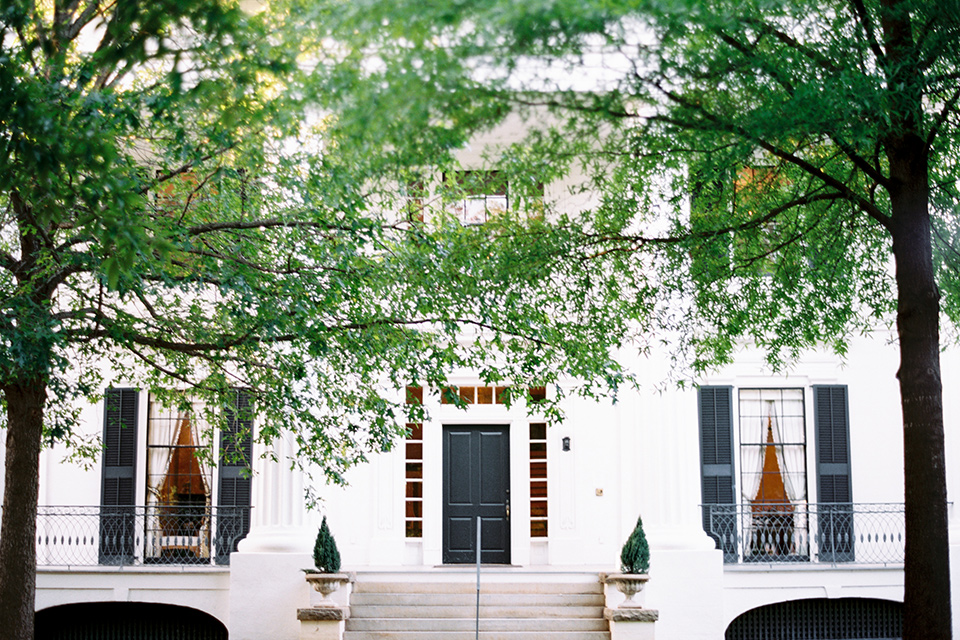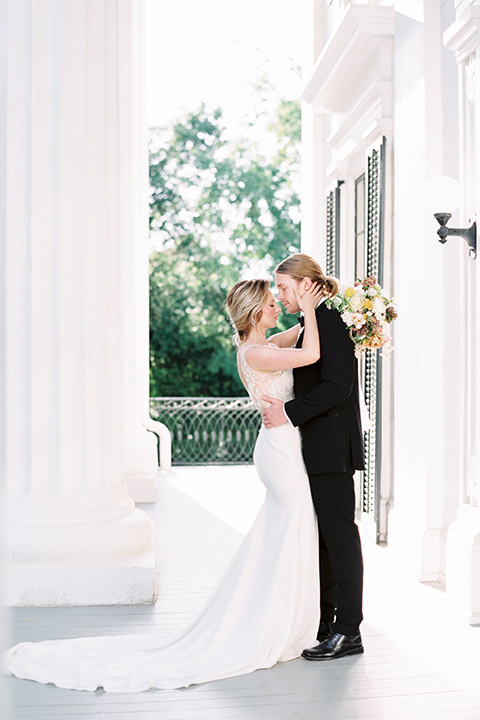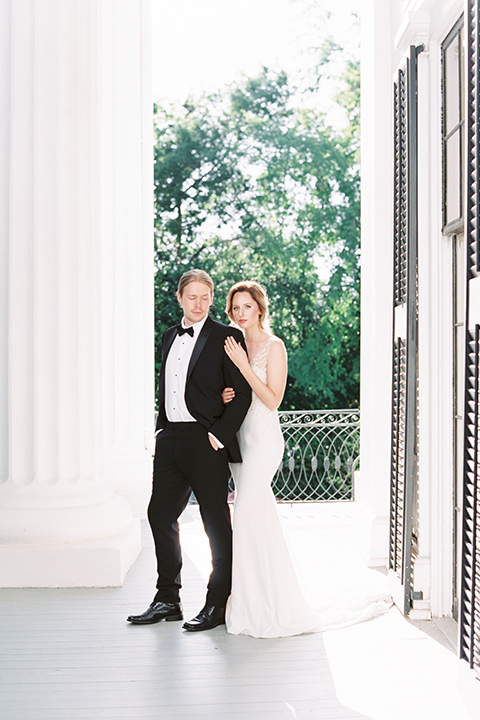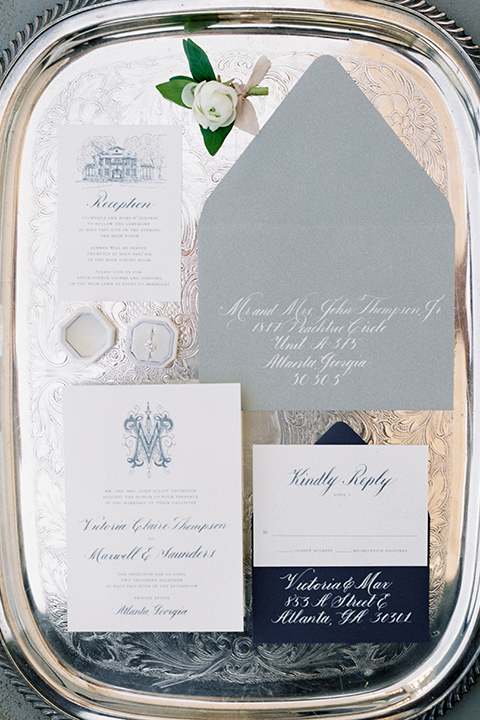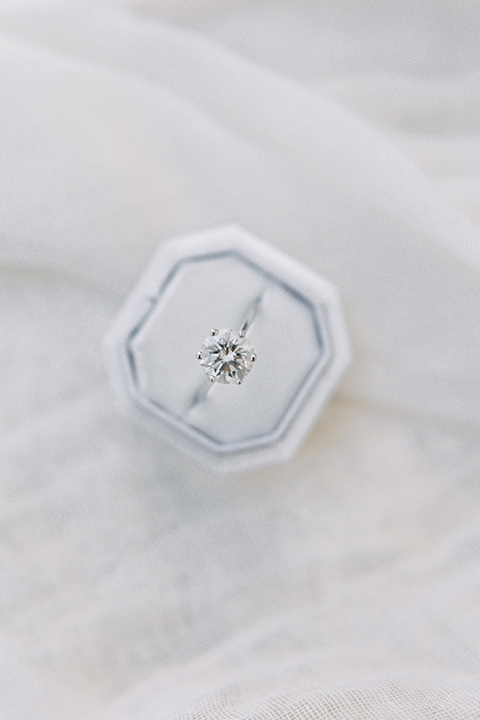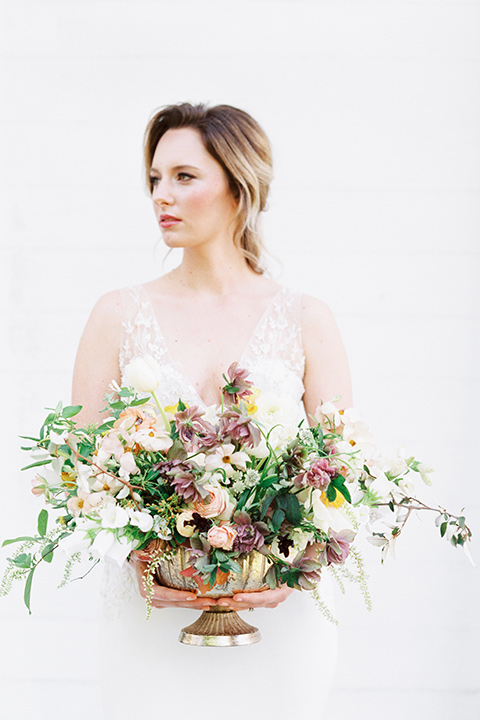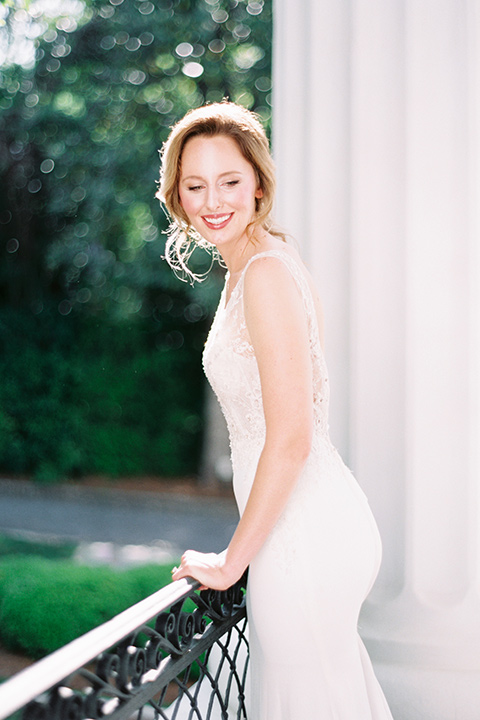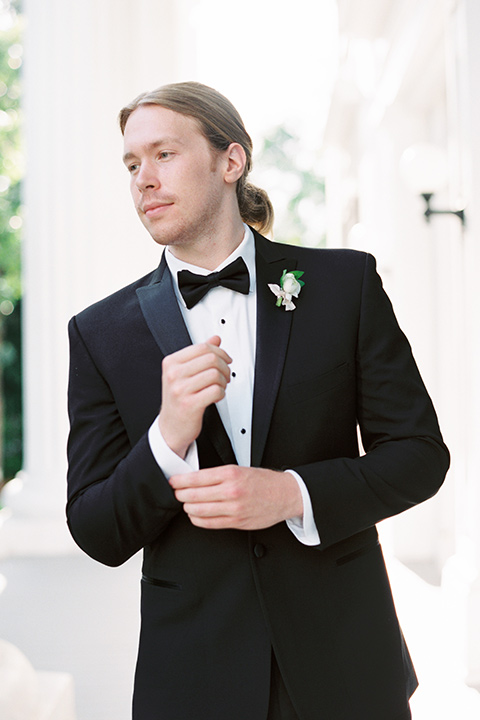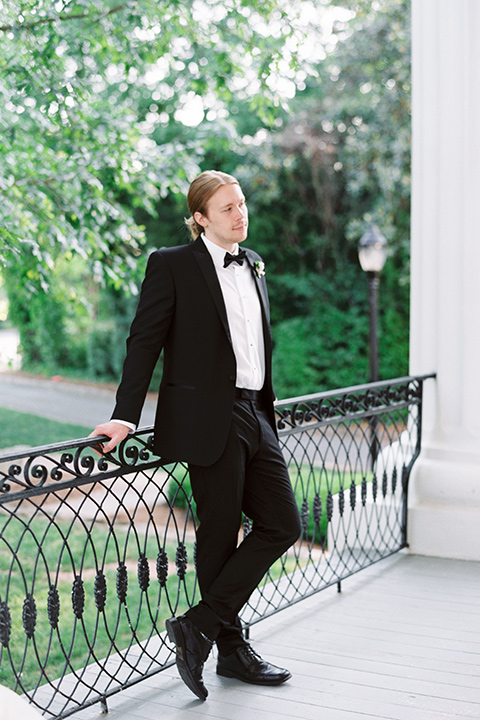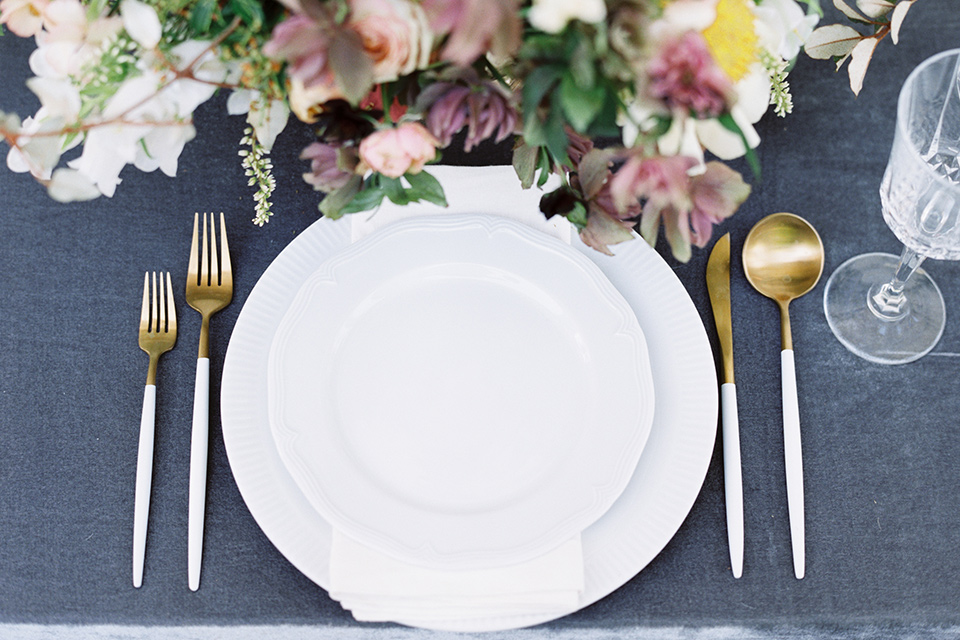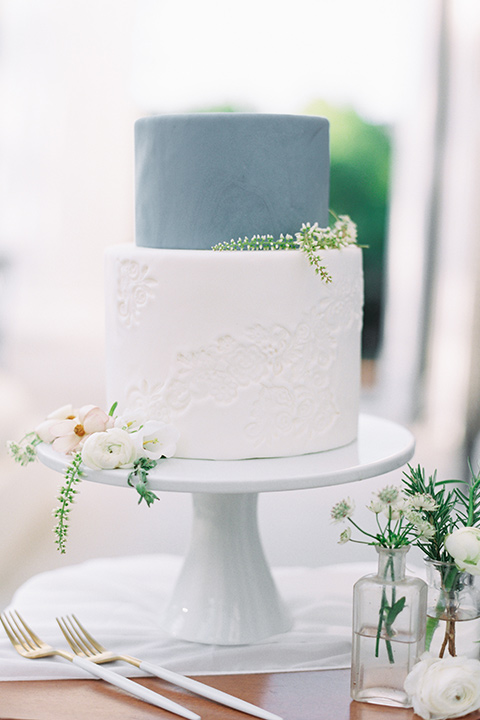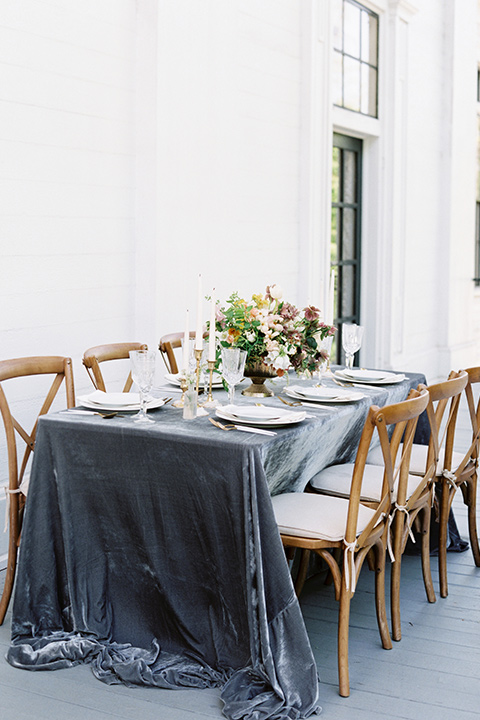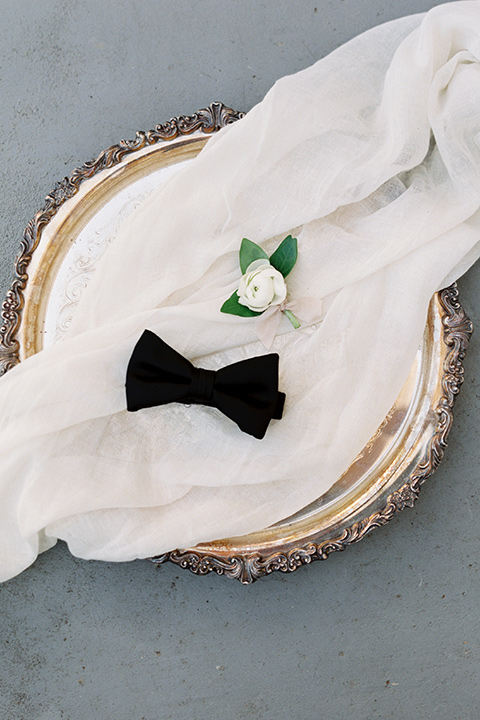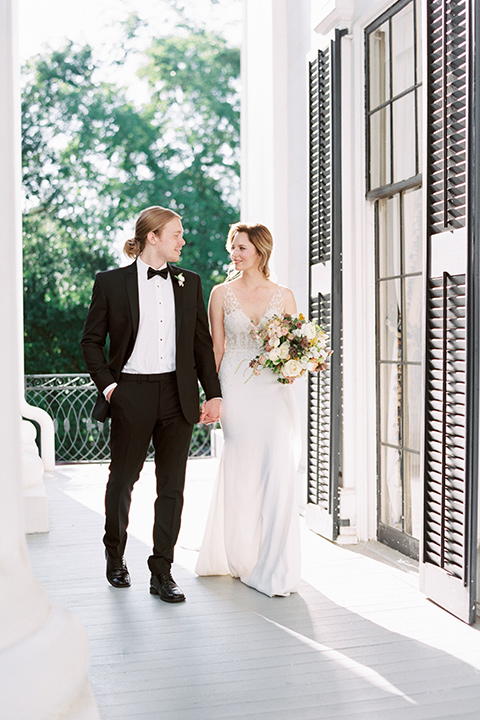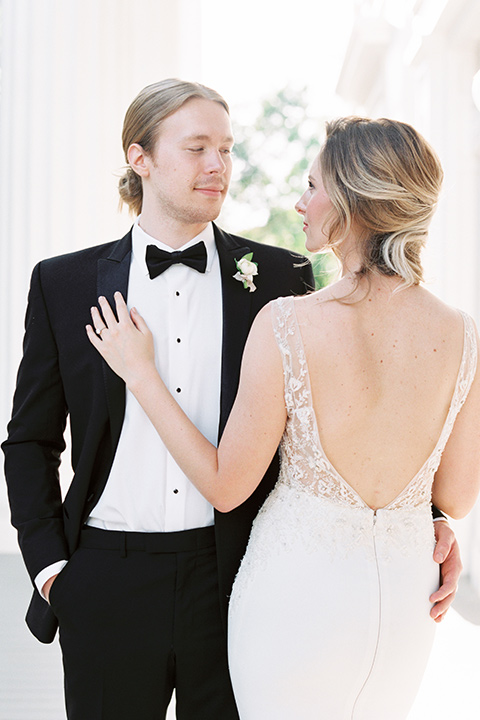 Florals: The Colonial House of Flowers | Wedding Dresses: Enaura Bridal Couture | Hair + Makeup: Erin Ryser | Ring Box: Lace Byrd | Specialty Rentals: The Prissy Plate Company | Linens: Party Crush Studio | Tables + Chairs: Barron's Rental Center | Cake: Cake Envy | Calligraphy: Kelsey Malie Calligraphy | Bride + Groom: Heather Wall | Ecuadorian Roses Grown by Rosaprima | American Grown Flowers by Wilmor Farms | Flower Wholesale: Kelly Girard, Mayesh Los Angeles | The Taylor Grady House, Athens, Georgia | Day of Coordination + Planning: Like the Dazzling Weddings & Events
If this inspires you to whip out your shears and start arranging flowers for your next event check out the containers we used like the Lomita Lita Compote and the Blakely Boutique Budvases. Take lots of pictures and tag us on Instagram and Facebook!