American Grown Pride is Waving in the Air with this Flower Wall in Miami
As I have been working on designing flowers and plants for the flower shop, I've come across a lot of amazing things. Some of these products and projects you might see in person or social media, and some never find their way to you inbox but are still incredible, nonetheless. There is something to be said about Certified American Grown Flowers (they are a personal fave of mine) as they've have been a go-to resource for finding a variety of blooms from protea to fern, tulips, and stock for as long as I can remember. So, I want to share of the best-of's for you of something I adore that was created exclusively with their product in case in comes in handy for YOU and your own botanical arranging! 
Certified American Grown farms stand with the all American Grown American Flag during the WFFSA reception on Wednesday night. Pictured left to right Ben Dobbe of Holland America Flowers, Nicollete Wakefield of Holland America Flowers, John Donati of Ocean View Flowers, Jana Wilcox of Ocean View Flowers, David Register of Fern Trust, Eddie Espinoza of Green Valley Flowers, Kasey Cronquist of Certified American Grown, Misty Welborn of Mellano & Company, Mike M. Mellano of Mellano & Company and F.J. Trzuskowski of Continental Floral Greens.
The waving flag at the WFFSA at the annual Wholesale Florist & Floral Supply Association (WFFSA) conference is one of my favorite things in a big way. Installed at the Miami Airport Convention Center, America's flower farmers asked me to create a piece to promote their product to the nation's wholesalers attending the WFFSA meeting. Grateful to be asked, the whole CHOF team including my husband, grandmother, sister and the staff rallied to the cause. 
AmericasFlowers.org posted, "The 8′ x 12′ flag was designed by Christy Hulsey of Colonial House of Flowers in Georgia and stood proudly in the lobby of the conference registration area for all to see." And they are right. I am loving the way the roses, delphinium, stock, ferns, and the pine cone lilies from my grandmother's garden incorporated into the flower wall perfectly! 
From the tulips to the queen anne's lace to the hints of purple iris, the red-white-and-blue stood beautifully and was enjoyed by many people who took their picture with it throughout the week from start to finish. 
Thank you to for trusting me to create something so meaningful and special Mellano & Company, Sun Valley Floral Farms, Ocean View Flowers, Holland America Flowers, Green Valley Floral, California Pajarosa and Eufloria and who helped to provide the sponsorship and flowers necessary to create this beautiful American flag made of 100 percent Certified American Grown Flowers.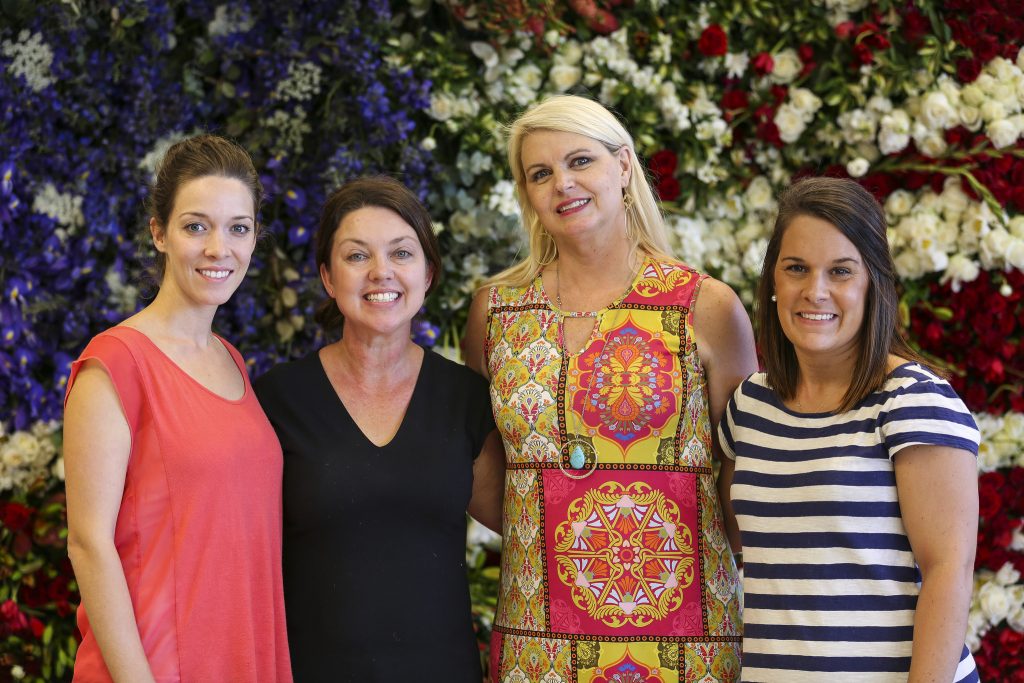 Take a look at the Origin Matters wonderfully written feature: Waving the Flag at WFFSA, Certified American Grown promotes America's flower farmers at annual conference! You can see more of the magic created on AmericanFlowersWeek.com: http://bit.ly/AGFlowerFlag. 
If you are interested in more information about the Certified American Grown Flowers program visit AmericanGrownFlowers.org. And if you haven't heard about this opportunity yet, consider coming to one of their Field to Vase Dinners. These dinners are an amazing experience for those wanting to experience and connect with life on a flower farm.